My gift I won from
Lissa
at
Rain Swept 7
has arrived. I couldn't be happier. T participants remember I promised to show when it came.
This is the gift I chose. Does the artist's style look familiar to anyone? I'm fairly certain it will to Susi, Kate, and maybe a few others who are mixed media artists.
I was told I could pick ANY art up to and including $40.00 USD from any Etsy shop. I was sure the artist was on Etsy, so I contacted him (yep, it's a him) only to learn he is no longer selling on Etsy and none of his art was less than $45.00 (again USD). However, when I explained what I had won, he offered to sell me any of the pieces he still had in his shop that were marked $45.00 for $40.00. I jumped at the chance and asked Lissa if it had to be an Etsy shop. She is a big advocate of helping artists, so she agreed to purchase this piece for me.
For some reason, none of the photos I took of the invoice were focused. I couldn't believe it when I downloaded them from my camera. However, I bet you can still read the artist. Although I hid my address, it wouldn't have mattered, because the image was so out of focus, you would never have seen it, anyway.
Yes, the artist is my dear friend
Seth Apter
, who generously treated me not only to the reduced price of the painting, but also to a jar of his RUST embossing powder. Seth has such attention to detail, too. Everything was carefully packed, detailed, and nicely marked. The name of the art work is Windows and I love it.
If you aren't familiar with
Seth
or his work, please visit him at
The Altered Page
.
BTW, Bleubeard and I are in his first book, "The Pulse of Mixed Media" too. I remember when this first came out, how thrilled I was to see our names in print.
Here's what I wrote when I saw the credits the first time:
I know a lot of people ask, including Seth, why I use the name Bleubeard and Elizabeth. There are SO many Elizabeths on the internet and many of them just use their first name when linking to a post. By including Bleubeard as part of my blog ICON and icon name, I set myself apart from others. It may sound silly, and it may be in vain if one of us gets run over by a truck, but until then, both Bleubeard and I will dance in the street (as long as there are no trucks present) for seeing our names in print.
Back to the real world, I am just thrilled to own a piece created by Seth. And I can't wait to get some VersaMark to try out the embossing powder, because mine is no longer usable. And please stop by
Seth
's and maybe even let him know how lovely this piece is I won.
Of course, I didn't think to include a drink with this post, so I have called on my friendly web site
Pexels
for help.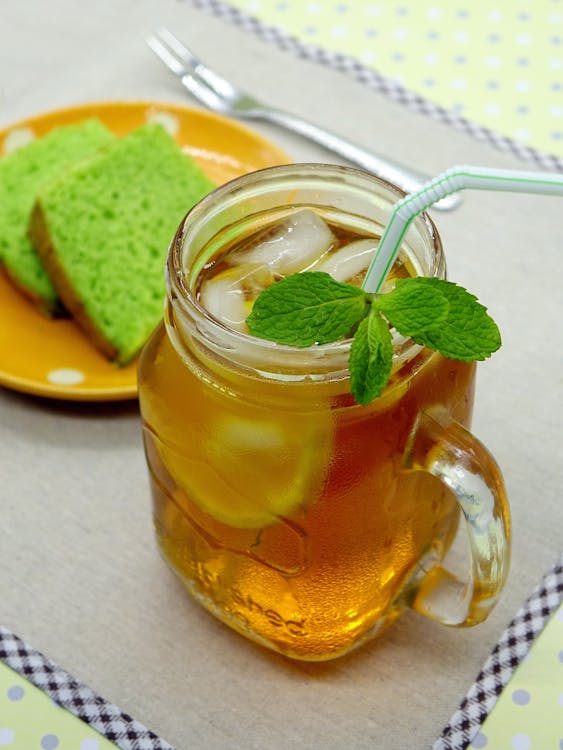 It's been so hot here, I opted for some refreshing iced tea with a sprig of mint.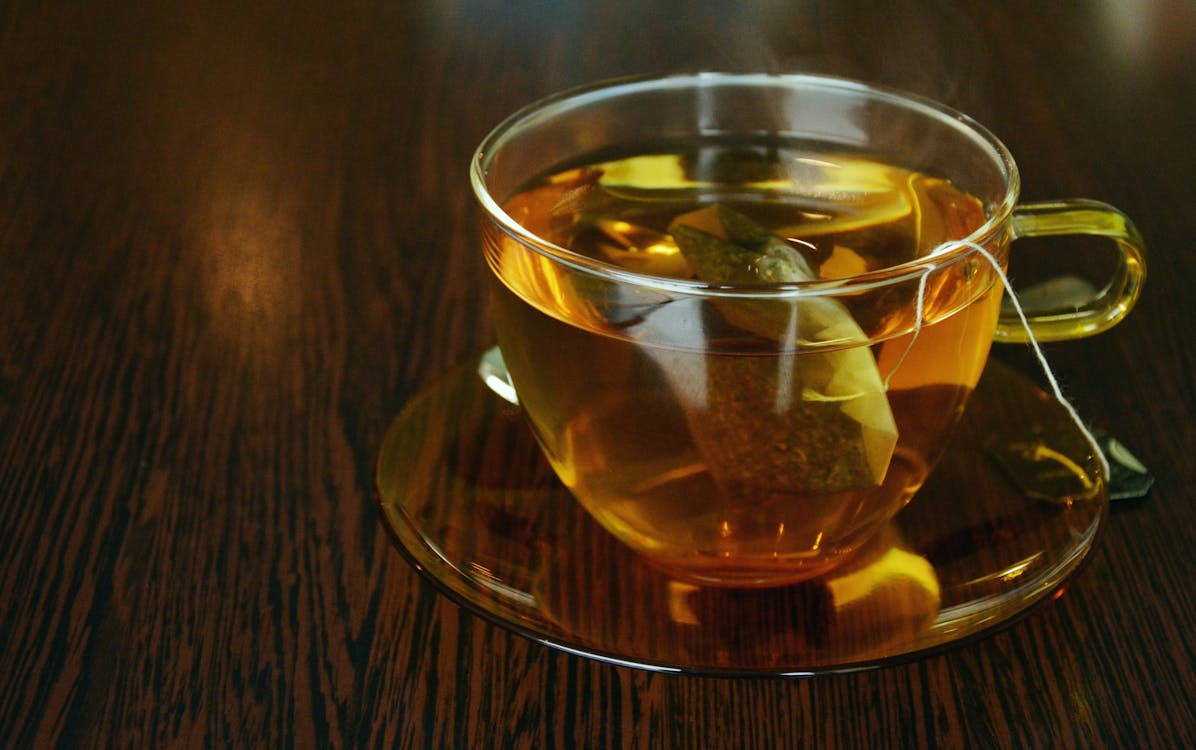 But I know some of you don't want to give up your hot tea, so I've covered that, too.
And coffee drinkers like myself will just have to smile and sip an ice cold tea today!
Now it's your turn to share a drink related post. Your post may include photos, a place you visited, movies, postcards, books, sketches, mixed media, drawings, paintings, tags, scrapbooking, or other art that is digital, hybrid, or traditional, as long as it in some way relates back to a drink, any drink. Please share your
direct
link below and Bleubeard and I, along with the rest of the T gang will be by to visit.
Just to let you know, Seth's book, The Pulse of Mixed Media was printed in 2012.