Let me begin by saying that after today, Wednesday wonders will be taking a break until after the new year. There are too many posts I need to create and I need the extra days.
For this Wednesday I've been inspired by
Erika
at
Bio Art Gal
,
Ro
from
In the know with Ro
, and
Marfi
at
Incipient Wings
with their cookies they made recently. Of course, I was also inspired by
Kathy
's cookie cutters. Her
blog
is Hummingbird Woodland Studio. So today's photos, all provided by
Pexels
, were inspired by these three fabulous bakers who graciously shared their recipes and the fabulous baker who shared her cookie cutters and cookies with us.
And we all know that Christmas wouldn't be Christmas without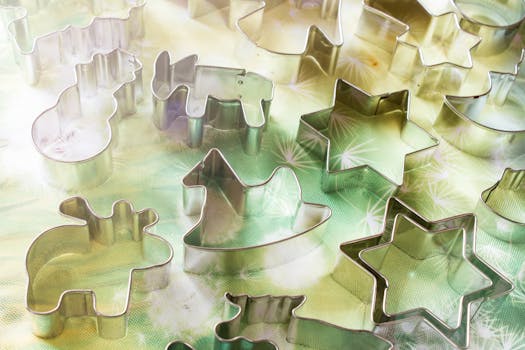 a rocking horse cookie cutter.
Thanks beyond belief for your visit today. Wednesday wonders will be back after the first of the year. And of course, keep inspiring me, my dear friends, followers, and readers. You never know when
your
blog might be the inspiration that influences a Wednesday wonder.