Some of you saw a Keeper of the Plains I showed during a T Stands For Tuesday post a couple of weeks ago.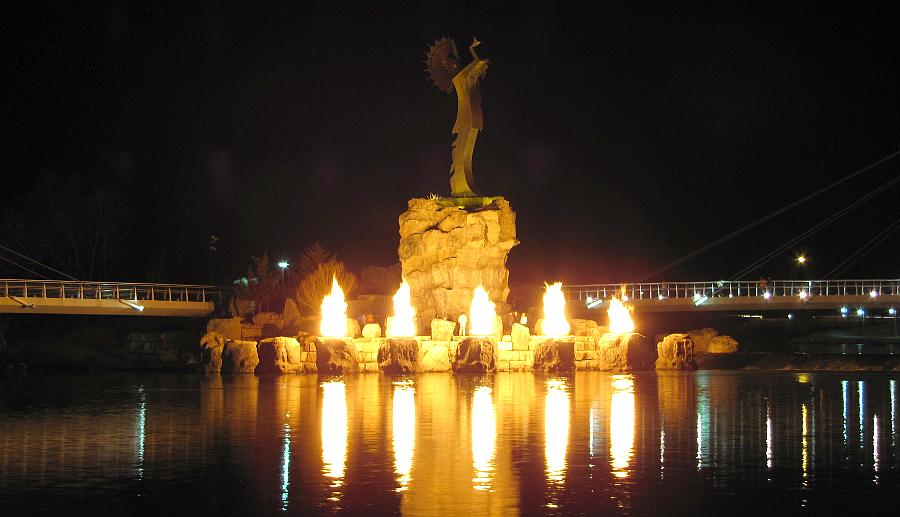 This is the actual Keeper as it is lit by a ring of fire (a nightly event). It
was created by Blackbear Bozen, a Native American, in 1974 and placed at the confluence of the Big Arkansas and Little Arkansas Rivers.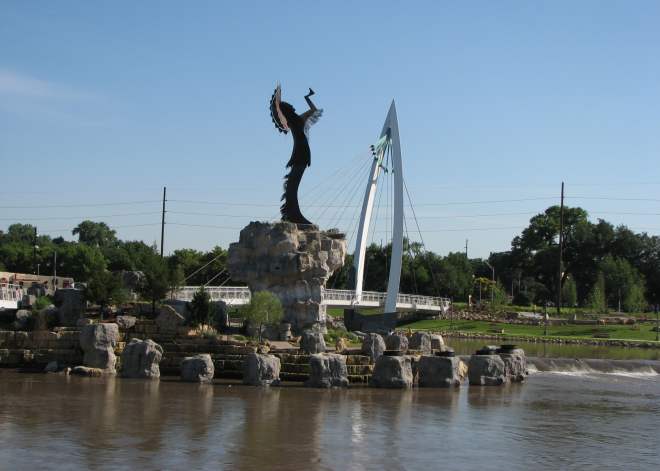 It is a large (44 feet/13,41meter) metal (steel) sculpture.
Back in 2014, there was a contest in which artists were juried. At the time, I thought there were to be 10 Keepers. I've since learned there are currently 19, but 25 were originally ordered. According to
Together Wichita
:
Keepers on Parade is a public art project proudly brought to you by Together Wichita. Ten feet tall fiberglass Keeper of the Plains replicas were painted, adorned and magically transformed by local artists.
This is what they looked like before anything was added.
I also learned they are all around town.
This is the first Keeper I found. I took this photo from the car as we were leaving the zoo in November, 2016. Not the best picture, but I had to rush because they had just unloaded it.
This is the second Keeper I found. I stumbled onto it accidentally.
The rest I found on the web. As I find them in real life, I will update my blog. Until then, these are the ones I've found on the web.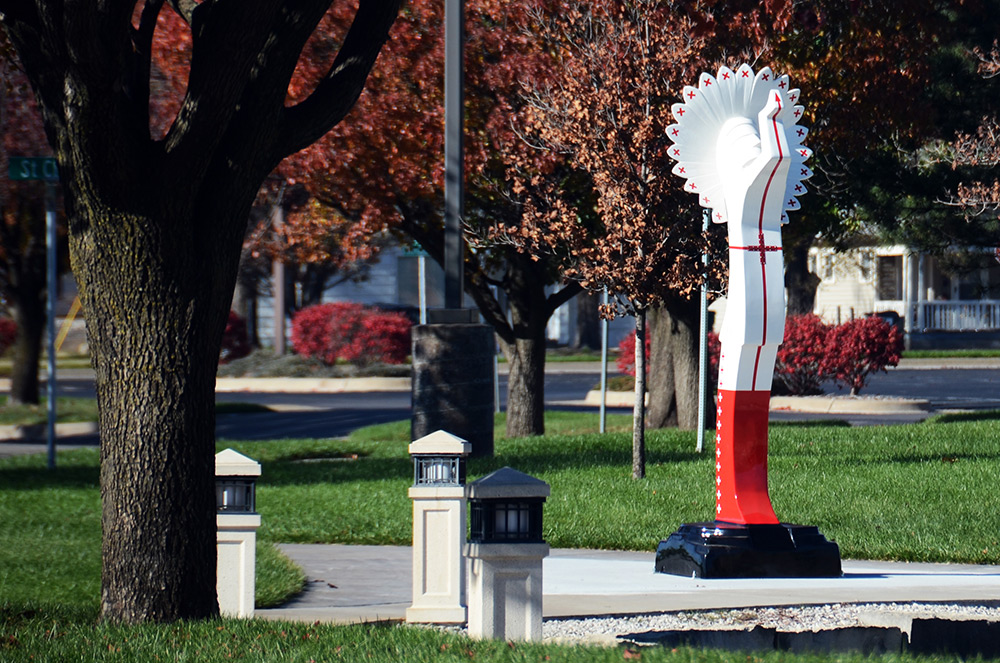 This one sits on the campus of Friends University.
These were on display at the Indian Museum
before being placed around town.
This one was a progress report on a zentangle blog. The woman was creating zentangles on the Keeper, but the blogger didn't give the artist's name or anything about her.
I was unable to download the ones from Together Wichita, so if you want to see them you will have to go
here
.
Thanks for joining me today as I take a break from the Cosmosphere photos. They have begun to get a bit overwhelming and they don't seem to create much interest for the incredible amount of time I spend documenting them.