I'm not sure why I haven't picked this theme sooner, because it is one of my favorites (along with rocking horses, of course). I was drawn to this because of the rusty machines my friend Valerie showed on her blog recently, as well as the rusty boat parts Erika showed on Sunday, and of course, my altered book pages of rust I made and shared on my blog not long ago. All photos are from
Pexel
s.
And now the Queen of Free would like to add another crown: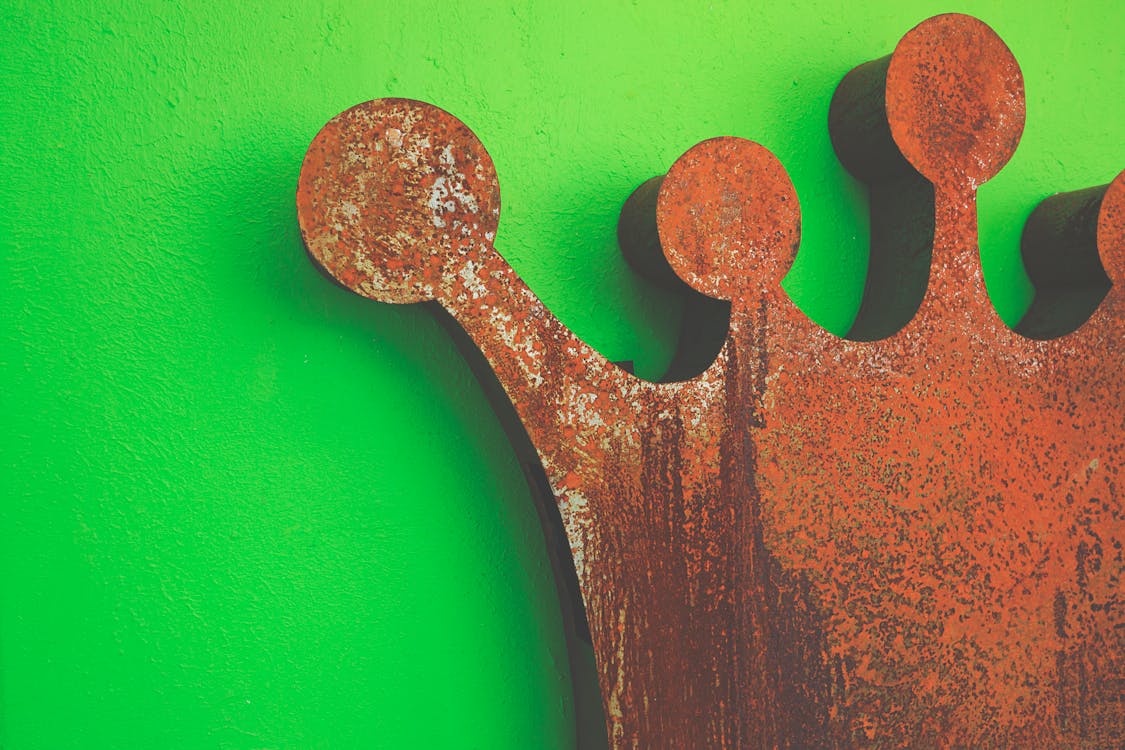 this one made of rust.
I'm delighted that you joined me today, as I looked to Valerie's and Erika's rusty photos and my art for inspiration to share this Wednesday. Thanks again for joining me and please keep those ideas (and inspirations) coming on your own blogs.