I'm on a roll (pun intended) with
Moo-Mania & More
's theme of Wheels this fortnight. It fits in so well with Bleubeard's and my chosen theme of Summertime Love for
Art Journal Journey
.
When we camp under the stars, we meet a different neighbor every night.
There are so many types of campers, like this one that is filled with summertime love.
This one was colorful and the owner decided to park near a patch of flowers someone had planted under a tree.
The owner of this one told us how he had restored this camper.
We ended up having iced tea with the owners of this camper.
We may or may not meet these campers again, but for this brief moment we got to know them and enjoy their company under the stars.
Materials for this spread began with 110 lb. white card stock I painted using two tones of brown acrylic paint. I found the images on the internet and colored them using watercolor crayons (a gift from my friend Cindy). I then fussy cut everything and glued the pieces in place. The text was computer generated, and colored using more watercolor crayons. The nice thing about using my laser printer with these was I didn't have to use a fixative to protect the printer ink.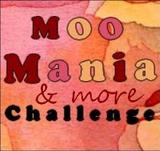 Since these campers wouldn't go anywhere without wheels, I'm linking to
Moo-Mania & More
's theme of Wheels.
And because Bleubeard and I are hosting
Art Journal Journey
this month, we're spreading some Summertime Love where we meet new neighbors at campgrounds every night.